Wondering how you can efficiently trade your unwanted gifts and items for more savory ones? Well, what better forum for trade than this one, where all your Nakama can join in the Christmas spirit of giving and receiving!

I'll start off the trading then, this is my inventory: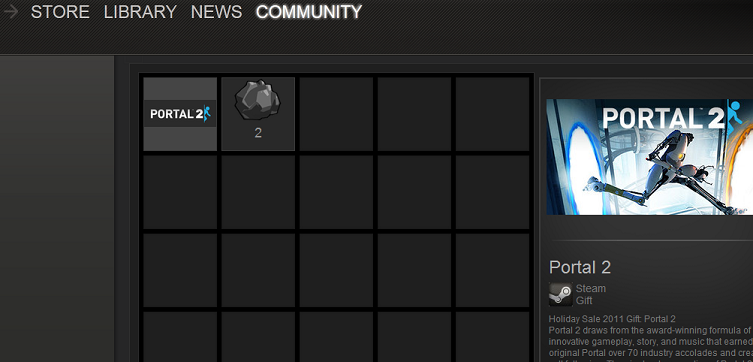 - Portal 2
- Coal (x2)

Willing to trade both the game and the two coals for any of the games on my wishlist:
- Just Cause 2
- Super Meat Boy
- Rage
- Dota 2
- Fallout: New Vegas
- Deus Ex
- Killing Floor
- COD:MW3
- Prototype

Trade completed!
Last edited by Itchy (2011-12-29 11:23:09)