There is no word on a Vita price drop, it's just a rumor that will probably not happen any time soon.
However, PSP and PS1 games that you've downloaded off the PSN can play on your Vita. And yes, you won't have to buy them again, you just have to transfer them to you memory card, as long as your Vita is using the same PSN account that you used when you bought the games.

And as for games to get for your Vita, Gravity Rush is supposed to be really good, I played the demo and thought it was cool. There's also Uncharted: Golden Abyss which IGN really liked and it looks pretty.
If you're looking at getting Marvel vs Capcom 3, I hear it plays exactly like it's console counterpart. So if that's your thing then go ahead and get it.
But if you're really interested in finding out what games are good for the Vita, head over to IGN and check out their reviews. IGN Vita's page
---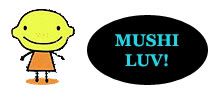 Live Free. Dine Well. Drink Good Beer!